BE A PART OF
SOMETHING
WORTH
DOING
Why our CSF is good work
done well.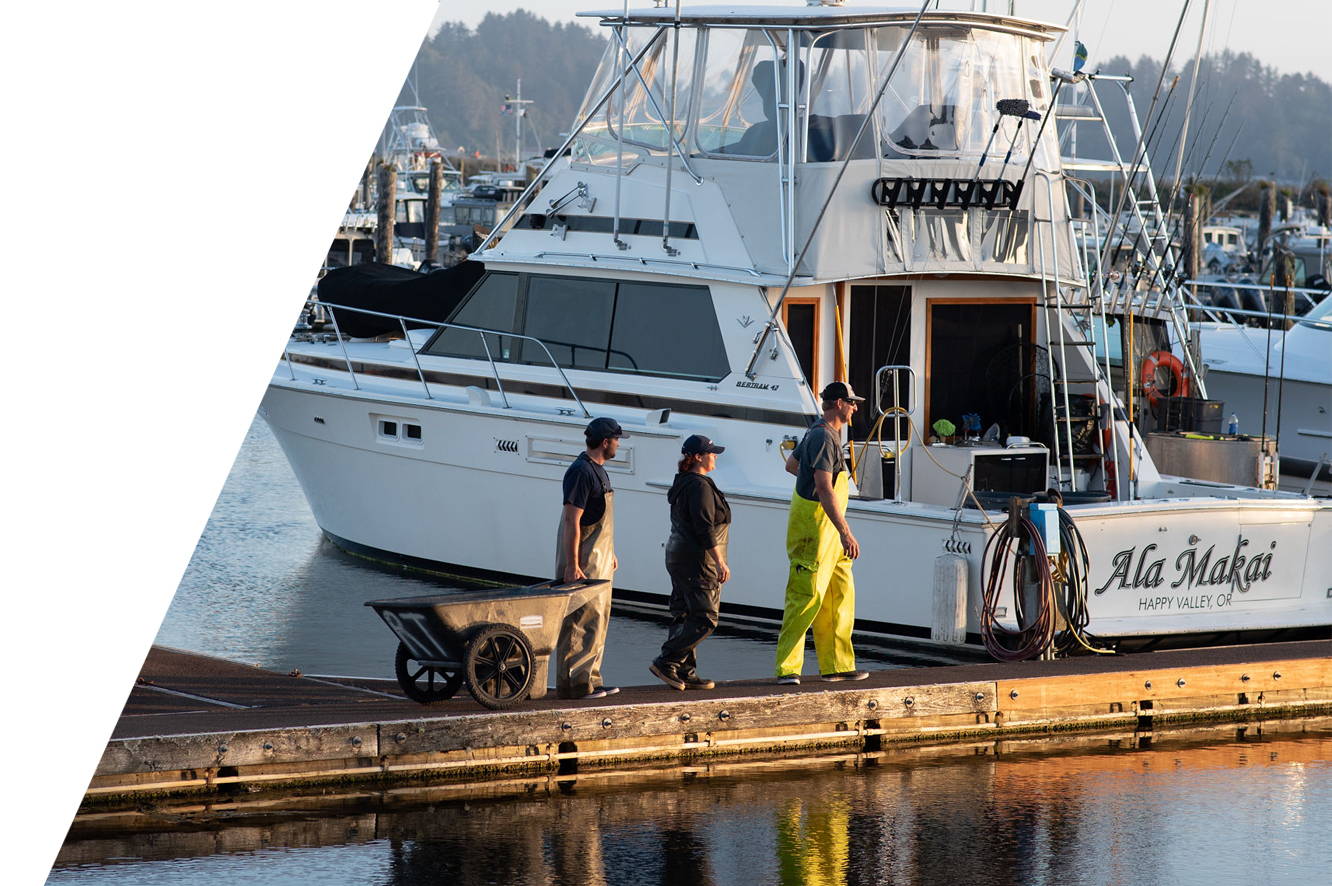 Quality defines all we do—from sea to line to boat to processing. We provide the freshest, highest-quality Northwest seafood for your home, your table, and your family. The same kind of food that we want to feed to ours.
Which means we're all closer to the bounty of the sea and its provisions. Every step of the CSF is local, personal, and traceable—from the people who caught your fish to where and when it was caught.
Know that we're part of something bigger than ourselves. Sustaining healthier fisheries. Creating local jobs. Supporting and knowing the people who fish for us. Joining with neighbors and like-minded folks contributing to a quiet revolution in food.
Healthy fish means healthy food. We catch juvenile albacore as they migrate, three to four years old, averaging 20 pounds. They're rich in Omega-3 fatty acids, and haven't had time to accumulate significant quantities of mercury found in older, larger tuna.
Sure, Pacific albacore rates a 'Best Choice' from Monterey Bay Aquarium Seafood Watch. But your CSF also works to help marine ecosystems recover from the effects of overfishing while maintaining a thriving community of fishers.